Here are all the Founding Member Organizations:
Ad Astra (Finland)
Coexister (France)
Connecting Actions (France)
Dialog Perspektiven (Germany)
Faiths in Tune (Germany)
Groupe Inter Religieux pour la Paix 78 (France)
Gemeinsam für Vielfalt (GfV) (Germany)
Madipax (France)
The Muslim Jewish Conference (Austria)
The Salaam Schalom Initiative (Germany)
Sharing Perspectives Foundation (Netherlands)
United Religions Initiatives Europe (Belgium)
Each of those organizations impact between hundreds and tens of thousands of people each year through their dialogue programs. Connecting Actions still needs to conduct a survey, which will make those figures more precise.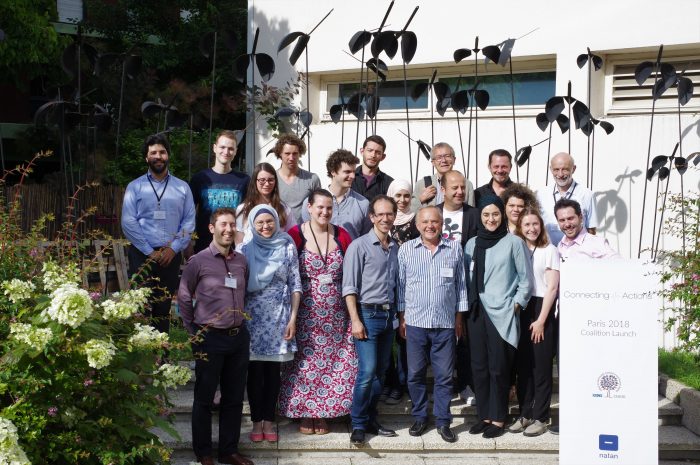 Ad Astra – Together for Finland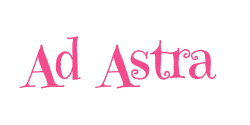 Ad Astra (official name: Ad Astra i Helsingfors rf ) is based in Helsinki, Finland. Ad Astra's mission is to spread interfaith/interculutural dialogue, mutual understanding, to promote cultural heritage, and the rights of children. Ad Astra's major achievement is the integration work among youth and children in the Helsinki region. Storytelling and cultural heritage is a main focus for Ad Astra. Ad Astra runs the interfaith dialogue program for youth Together for Finland, in cooperation with Together for Sweden in Stockholm. Ad Astra is also producing the feast-calendar together with Fokus ry. The calendar is an innovative achievement in Finland; www.juhlakalenteri.fi /
www.festkalendern.fi Ad Astra has been part of the Finnish state program Osallisena Suomessa/Delaktig i Finland and was awarded a prize from Svenska Kulturfonden in 2016 for its outstanding work with integration and multicultural issues among kids, which started long before others. The Finnish Prime Minister Katainen handed a prize to Strömbergin koulu for the project Multicultural Feast Year, which was carried out together with Ad Astra in 2011.
Ad Astra is part of Moniheli ry (Finnish network of multicultural associations), The Anna Lindh Foundation (an inter-governmental institution)
Coexister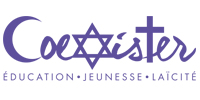 Coexister, the interfaith youth movement, is a non-profit and social enterprise that, through dialogue, solidarity, and the raise of awareness, promotes active coexistence. They reject both proselytism and syncretism: clash of civilisations and relativism being two pitfalls that don't allow for a true and healthy coexistence. Their moto "Diversity in faith, Unity in action" invites them to build unity around what we do by preserving the diversity of what we believe in. With 300 volunteers et 1800 members doing daily groundwork for a positive use of diversity, Coexister had its successes recognized by national and international institutions for its inclusive vision of the French concept of laïcité.
Coexister France is part of the network of Coexister Europe.
Connecting Actions
Connecting Actions is an international initiative to convene citizen, intercultural, and interfaith dialogue groups and experts to share best practices and reinforce the field. The initiative received its name based on a global network that the Muslim Jewish Conference created on Facebook in response to the refugee crisis, which began last summer. Called Connecting Actions, the group mobilized a few hundred young Muslims and Jews around Europe to help assist the refugees by providing food and clothing for them upon their arrival in Germany, Austria, and Hungary. Connecting Actions is now an independent organisation registered in France, addressing pressing questions around the concept of active coexistence, methods and objectives of dialogue, challenges, combating radicalism, resources, social messages and media coverage through intense rounds of discussions. The discussions will be facilitated with tested techniques and methodologies.
For the past two years, in collaboration with The Muslim Jewish Conference (MJC) Coexister, Three Faith Forum and the European Union of Jewish Students, Connecting Actions has convened around 20 European civil society organisations through 3 symposiums in order to build a European Coalition of Organisations implementing dialogue programmes.
Dialogue Perspectives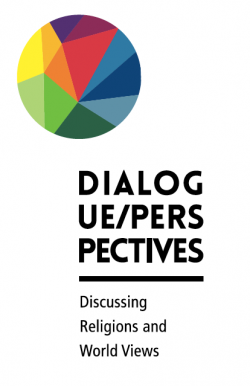 Dialogue/Perspectives is a program of the Ernst Ludwig Ehrlich Scholarship Fund with the aim of establishing innovative forms of dialogue between people of different faiths and worldviews in Germany. It is oriented toward scholarship recipients from all 13 funding bodies of the Federal Ministry for Education and Research that support highly talented students and young academics who, as future leaders, are receiving training to become experts in interfaith dialogue. Dialogue/Perspectives, enters into a dialogue with scholarship recipients of various religious and ideological identities and influences and with renowned academics and discourse-leading experts on the role of religions and worldviews for the individual and society. The building of alliances and the formulation of common goals as the urgent concerns of Dialogue/Perspectives are at the forefront of our work. Since autumn 2015, Dialogue/Perspectives has brought together 40 undergraduate and doctoral students of diverse religious backgrounds and worldviews, from all 13 funding bodies sponsored by the German Federal Ministry of Education and Research (BMBF), for multi-day seminars.
A further focus of our program are the twice-yearly public evening events, which are aimed both at the participants and at scholarship recipients of the BMBF funding bodies, as well as at actors from religious communities, politics and academia. These events aim at shaping public discourse on the role of religions and worldviews in our society and establishing an innovative culture of discussion and debate.
Faiths in Tunes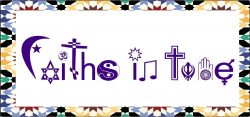 Faiths In Tune, founded by Anja Fahlenkamp in 2012, promotes a peaceful, positive and constructive dialogue between adherents of different faiths, beliefs and world views by using the medium of music, dance and other art forms in order to humanise the "others", raising curiosity and interest, deconstructing fear, counteracting the polarisation of identities without denying their importance, and building a foundation for future cooperation between different faith communities. Since the first festival in April 2012, Faiths In Tune has grown to become an international movement that has reached more than 45,000 people across Europe of all different religious, cultural, ethnic, social, educational, age and gender backgrounds with its annual Interfaith Music Festivals in London (2012-2015 at SOAS, since 2016 at the British Museum), Berlin (since 2016 with the support of the LOTTO-Stiftung Berlin), Birmingham (2018 at the Birmingham Museum & Art Gallery), Turin (2018 in cooperation with CESNUR and the Turin International Book Fair), Cologne (2019) and hopefully many more locations in the future. The festivals, which combine music & dance stage programmes with interfaith community fairs, workshops, exhibitions and children's play and learn areas, have attracted broad attention from European media, as well as support from social organisations and NGOs, and received the prestigious German award "Landmark in the Land of Ideas" in 2017.
Groupe Interreligieux pour la Paix des Yvelines – GIP78
GIP 78's mission is to Promote a better knowledge and mutual understanding between various religious and cultural communities so that their members contribute in improving social relations and protecting peace locally. "Locally" being in the French department of the Yvelines (local county). GIP 78's activities and major achievements: three-part speeches in schools, interfaith chorale, book club, meal sharing, exhibition visits, open places of worship, theatrical performances, lectures / debates on topical issues (such as secularity, identitarian closure…), interfaith prayer for world peace (interreligious meeting inspired by Assisi), support of local interfaith community meetings (jewish-Christian, Christian-Muslim…).
GIP 78 has a loose relationship with Religion pour la Paix (Religions for Peace – France). http://www.religionspourlapaix.org/
Gemeinsam für Vielfalt (GfV) – Integrationswerkstatt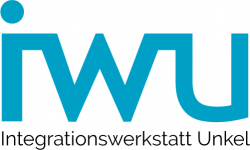 Gemeinsam für Vielfalt (GfV) is a non-profit refugee integration CSO in Unkel, Germany, a town of 5,000 residents which has taken in nearly 300 refugees since 2015. At the start 150 old Unkelers undertook integration of refugees as "new Unkelers" with amazing energy, but after the first year this initial enthusiasm faded, and GfV was founded to reinvigorate this local "Welcome Culture". From the initial founding refugees have had an ownership stake equal to their German neighbors. Seeing inter-group friendship as the best way to prevent radicalism and extremism on both sides, GfV's main project, the Integrationswerkstatt, repurposes a disused public space to create a "People's Park," providing community members, from recent refugees to long-standing residents with limited incomes, with a central meeting place for social convenings of all types – from picnics to team sports, an inter-religious prayer space, a café/teagarden, a multilingual library, and a fully-equipped bicycle self-repair workshop.
MADIPAX

The House of Dialogue and Peace (Maison du Dialogue et de la Paix-MADIPAX) is a French national association that aims at promoting neutral meeting spaces – whether ephemere or sustained – allowing to welcome people from different faiths and beliefs but driven by dialogue and peace, in a spirit of mutual tolerance. Madipax fosters, with participants and partners, the creation of permanent places, named House of Dialogue and Peace, in favor of diversity, sustainable and inclusive human development and social cohesion. The offices are in Nantes, and the initiatives and actors of Madipax are located in France in the European Union and any other country interested by its actions. As a starting point, the House of Dialogue and Peace is offered as a service for managing diversity, affirming our commitment towards essential values of human rights, a culture of peace and cultural plurality, and dialogue among cultures. The current projects: "The Peace Trip", "Madipax Meals", "Inter-Café", "Youth sensitization to Social Cohesion", "Dialogue Marabout", etc. enable the building of new listening, supportive and respectful relationships, across cultures, generations and terrirories.
Madipax is affiliated with the World Conference of Religions for Peace.
The Muslim Jewish Conference
The Muslims Jewish Conference is an organisation which activity is run by volunteers from all origins and which aims at building trust, mutual respect and collaboration between young Jews and Muslims, religious or secular. It is dedicated to interfaith dialogue between Muslims and Jews around the world in order to collaboratively build a more unified society. Each year since 2010, the organisation gathers over a hundred young Jews and Muslims coming from different parts of the World for a week long intensive interreligious, citizen dialogue in order to better understand each other overcome antagonisms and initiate common projects. The MJC team gives those young leaders the opportunity to launch they own projects in order to promote a sustainable change in the field of interreligious cooperation and intercultural understanding. The organization has an alumni network of more than 800 members across 50 countries. Founded and led by Ilja Sichrovsky, the Conference aims to address the idea of otherness head on in the hope of effectively dispelling damaging constructs and collaboratively addressing issues of discrimination.
The organization hosted its eighth annual conference in Sarajevo, Bosnia e Herzegovina, in August 2017, in which 150 young professional Muslims, Jews, and people of other faithsmet to bridge divides and engage in meaningful dialogue. The MJC initiated Connecting Actions in an attempt to convene experts in the field of interfaith and intercultural dialogue to help practitioners learn from past and current experiences.
Salaam-Schalom Initiative
Salaam-Schalom is an intercultural/interfaith activist initiative, which was established in December 2013 in Berlin Neukölln out of a small friend's circle of local Jews, Muslims and allies. Initially Salaam Shalom was founded as a response to public statements made by a rabbi marking Neukölln as a 'no-go area' for Jews due to the high rate of Muslim population in this area. Since then we were able to implement various interventions and projects which raise awareness to social and institutional exclusions of mainly Muslims and Jews in mainstream German society. Countering racialisation and stigmatisation that perpetuate distrust and tension along racial lines, Salaam-Schalom Initiative strives to promote Neukölln and indeed Berlin as a no-go area for racism and ethnic hatred.
Today local independently working chapters of Salaam Shalom exist throughout Germany and Europe.
Salaam-Schalom is an independent initiative of activists with diverse perspectives on social and political issues, yet all sharing the goal of getting our voices heard in order to contribute to multicultural cohesion in society, and against marginalisations and discriminations of all kinds. Salaam Shalom Initiative is not affiliated with any political party, or a certain religious institution. As we are a joined initiative of Muslims, Jews and allies, these labels shall also capture the complexity of a greater social and cultural context we all live in.
Sharing Perspectives Foundation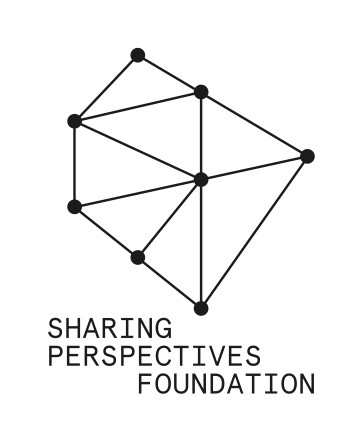 Sharing Perspectives' mission is to initiate, stimulate and facilitate international and intercultural dialogue and collaboration to foster skills, knowledge and open attitudes among students by utilizing new media technologies. The Sharing Perspectives Foundation designs and implements virtual exchange programmes to increase the number of students who develop transversal skills and open attitudes through an international and intercultural experience as part of their education. Our programmes provide one online curriculum for students to discuss and study current socio-political issues. We directly bridge theory and practice, by making the classroom itself a venue for intercultural dialogue and exchange.
United Religions Initiative Europe
The United Religions Initiative(URI) is a global interfaith network, created by a diverse community of people committed to promoting enduring daily interfaith co-operation,ending religiously motivated violence and, creating cultures of peace, justice and healing. Founded in 2000 by activists from all continents, belonging to over 100 different religions, worldviews, spiritual expressions and indigenous traditions, URI includes approximately 500 interfaith groups, called Co-operation Circles, with over 1 million people in more than 80 countries. The Co-operation Circles consist of at least 7 people from at least 3 religions, spiritual expressions and indigenous traditions. URI works in 8 world regions. It has special consultative status with the United Nations.

URI Europe functions as an umbrella for different European interfaith organizations and groups. It is registered as an international non-profit organization in Antwerp, Belgium. URI Europe supports the URI network and organizes face-to-face interfaith-meetings.